Beth Perrotta earned a masters degree in Special Education here in S. Florida and has taught special needs children for over 24 years. Along with being a professional teacher, she studied dance as a lifelong passion starting in middle school. With her focus on ballet and jazz she continued to perform throughout high school, college and beyond, dancing and performing in musical productions with the "Pennington Players" professional theatre group at the Washington's Crossing's Open Air Theatre in New Jersey. In the 80's she trained in ballroom to enjoy social dancing. Many years later, shortly before meeting Bruce at Goldcoast Ballroom in 2002, she re-trained with local ballroom professionals, which re-kindled her passion for dance and brought her to the dance scene in S. Florida.

Bruce Perrotta played semi-pro football for over 20 years. Getting to the point where the rigors of the game were catching up to him, Bruce found dancing to be "much easier on the body and that the people he lined up with were a lot better looking…" In 1998 the switch to dancing was a no-brainer for Bruce who is also an expert level chess player and National level champion in "miniatures/war-games/simulations. In 2000, he was exposed to West Coast Swing and has been consumed with it ever since.
Bruce and Beth as dancers and instructors, have focused their energies the last few years at the grassroots level to work at the growth of the local dance community. Together, they have created specialty classes, developed workshops weekends with national level instructors as well as hosting weekly and monthly dances over the past 2 years. These activities have elevated the level of dance through strong fundamental instruction and the introduction of new music and dance ideas from across the country.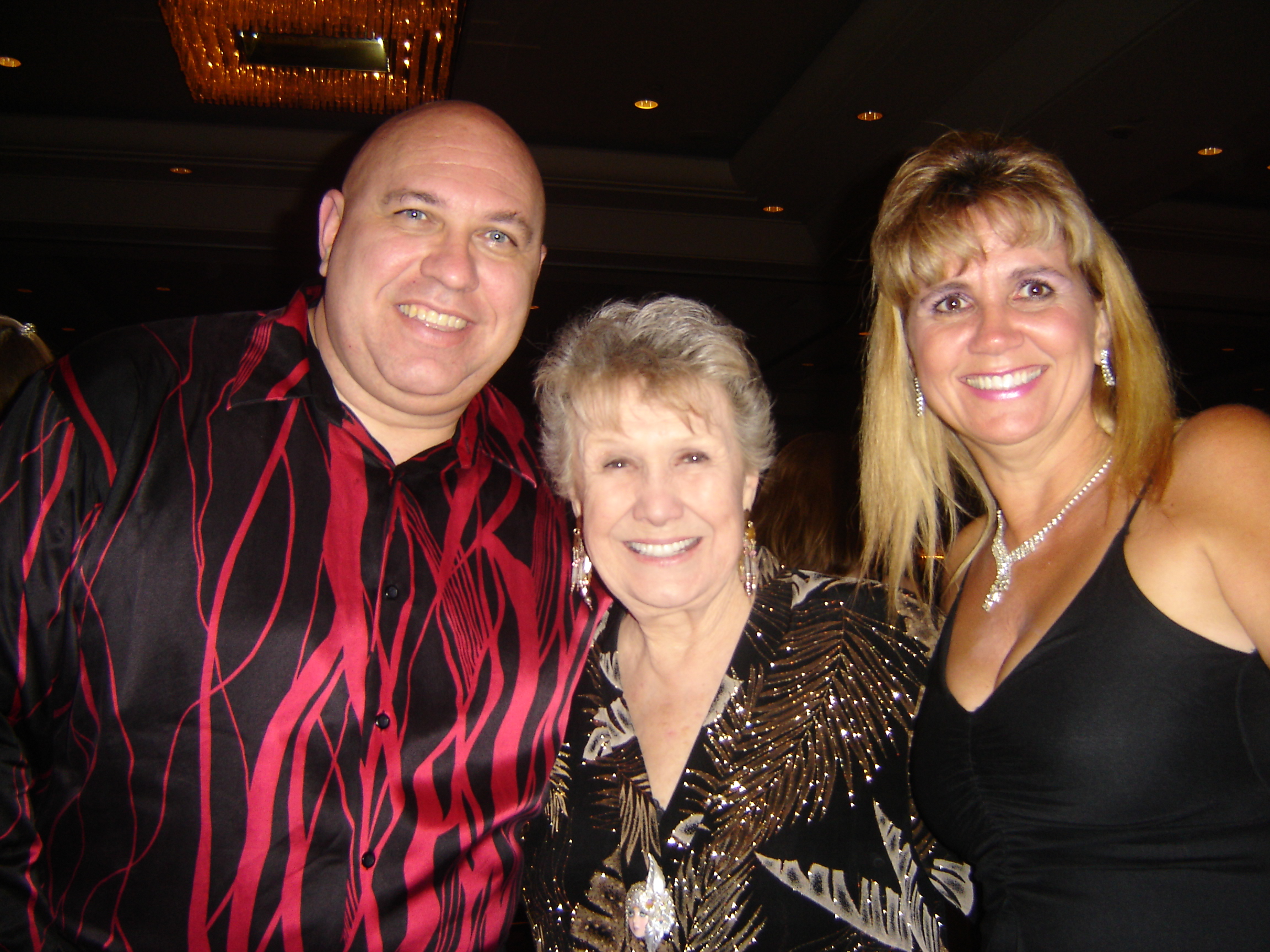 Bruce and Beth began competing together on the National West Coast Swing circuit 2003. In 2005 they began training together in California with Skippy Blair's (deemed the first lady of swing) Golden State Dance Teachers Association. After completing 180 hours of dance teacher training, they passed the GSDTA dance teachers certification exams. Bruce and Beth created and are owners of DanSynergy Inc.. and have now been teaching the GSDTA's West Coast Swing curriculum for over 4 years at Goldcoast Ballroom in Coconut Creek , Florida. They have also taught groups and privates locally at the Palms Ballroom and have been invited to teach and perform at several local and out of town dance studios and showcases. Among their teaching venues are Miami Dance Magic, a national Swing event and Club Med Dancing with our Champions.
Bruce and Beth were South Florida Floorplay Dance Club Directors from 2006-2008. This is a chapter supported by the state wide dance organization created by Mark Traynor. This past year, Trish Berlanga, the original South Florida chapter director, returned to the area and Beth and Bruce voluntarily returned control of the dance back to Trish. Mark Traynor asked Bruce and Beth to remain ambassadors to the entire Floorplay organization.
Beth and Bruce still travel frequently at WSDC and NASDE (National Association of Swing Dance Events) circuit, competing in West Coast Swing. Beth and Bruce have placed and won Masters level Jack & Jill and Strictly Swing contests both locally and out of state. They continue to train with top professionals around the country, bringing back the most current styles in WCS, as well as music, information and ideas in West Coast Swing to their students and the South Florida dance community as a whole.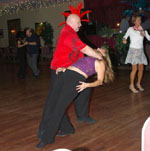 Since 2004 Beth and Bruce have continued to share their passion for dancing and made their desire to grow the local dance community a priority. They have been teaching LA Style WCS, coordinating, funding and hosting West Coast Swing champions from the national level to the local dance scene in order bring dances the best of this evolving dance style.
Bruce was involved in a near-fatal car accident in 2007, requiring a two-month hospitalization and another six months of rehab. The dance community, both locally and nationally responded with overwhelming support, which was integral to his miraculous recovery.
Once fully back on the scene Beth and Bruce continued their passion to improve the community by running "Swingin Friday's" at Goldcoast Ballroom, where they brought in many Nationally known pros for bi-monthly workshop weekends.
In 2008 an effort to give back to the community and to inspire more youths to get involved, Beth and Bruce founded and funded the first annual Florida Youth Swing Dance Scholarship. The FYSDS is a $500.00 scholarship given to a Florida youth for achievement in West Coast Swing, good citizenship and academic excellence.
In 2009, Beth and Bruce became the new owners/directors of Miami Dance Magic and presented their 3rd annual scholarship.
Beth and Bruce continue to grow their student base, and work on staff at several Florida swing events, teaching and judging. Being the owners/directors of Miami Dance Magic these past two years has been a great experience and has helped Beth and Bruce continue to achieve their goals of increasing the participation and level of West Coast Swing to all ages in Florida

© DanSynergy Inc. ~ All Rights Reserved